Jacob Schreiber and Edna Levy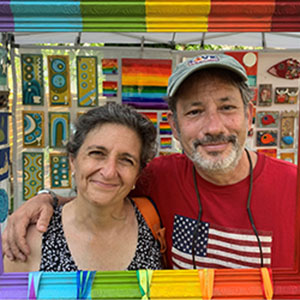 Jacob Schreiber and Edna Levy
Moving to Greater Hartford in 2018 has been one of the greatest pleasures and privileges of our lives.
Jewish life here is diverse and robust, rich and meaningful, kind and welcoming, active and generous, hopeful and visionary. The community is also very collaborative and respectful of one another's Jewish journeys, an extraordinary and virtuous characteristic that unifies and enriches us all.
This is a credit to the people, who built our high achieving Jewish agencies and synagogues, and to the those who continue to grow and innovate these enterprises through their participation, volunteerism, leadership and philanthropy.
We have made a Legacy commitment to the Jewish Community Foundation to help ensure that the Jewish vibrancy we have been gifted by our community's elders will endure so future generations may experience the same measures of Jewish meaning and joy that we have enjoyed.
We are confident in the Jewish Community Foundation's operational philosophy and the ongoing wise discretion of its future leadership to utilize our endowment to address the evolving challenges and opportunities Greater Hartford may face long after we are gone. This gives us much faith and comfort in the long-term prospects for Jewish life and continuity.
Jewish. Community. Forever