Meet Our Staff
We have a combined 60+ years of knowledge of the Greater Hartford Jewish community and its changing needs. Our staff is uniquely suited to support your philanthropic goals. We look forward to hearing from you!
The following staff is available to provide services in these specific areas: 
Vision and strategic leadership 
Jacob Schreiber, President and Chief Executive Officer
jschreiber@jcfhartford.org | 860.727.6181
Information about access to your funds
Susie Lotreck, Vice President, Operations and Donor Services
slotreck@jcfhartford.org | 860.523.7460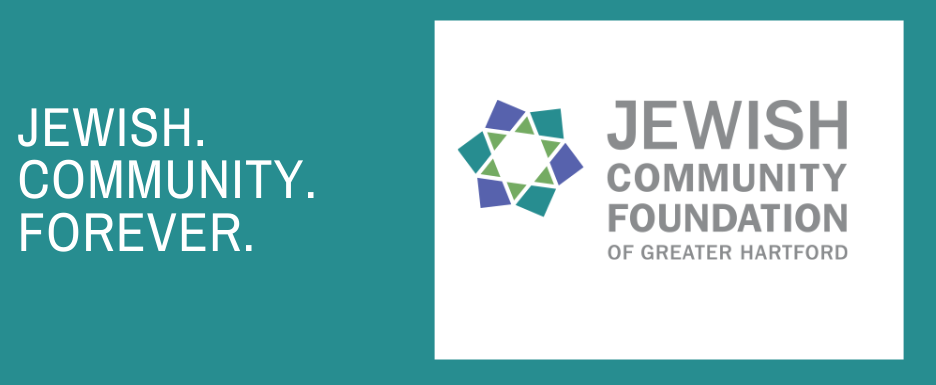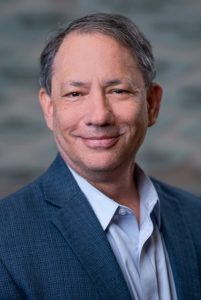 Jacob Schreiber
President & CEO
860.727.6181
Jacob is a veteran Jewish professional committed to improving lives through values-based organizations, grounded in boldness, passion and innovation.
He has served as the President & CEO of Goodman Jewish Family Services of Broward County, the Jewish Community Center of Greater Kansas City and Hillels of Georgia. Jacob also held positions with the ADL in Jerusalem and AIPAC in Washington.
An award-winning journalist, Jacob served as the Editor of the Atlanta Jewish Times and a Staff Writer for The Jerusalem Post. He holds an M.A. in Arab-Israeli Affairs from The Hebrew University. In his spare time, Jacob enjoys playing tennis (wanna play?) and softball, fishing, hiking and cooking. He adores his wife, Dr. Edna Levy, and their three children and their dog, Colby.
hover and scroll to keep reading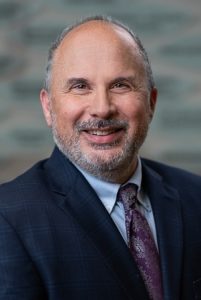 Michael Elfenbaum, J.D.
Vice President, Grant Programs
860.727.6187
A Jewish communal professional for more than 25 years, Michael joined the Foundation in 2007 and helped grow its annual grantmaking from $3 million to over $4.5 million. He spearheaded the Israel Experience, a program that awards annual scholarships for teens to visit Israel to explore and develop their Jewish identity. Michael serves as a trusted advisor to donor advised fund holders who rely on his in-depth knowledge of the Jewish community to help them achieve their philanthropic goals.
Born and raised in Cincinnati, Ohio, Michael is a proud graduate of Indiana University and THE Ohio State University College of Law. Michael and his wife, Anna, live in West Hartford and have three children.
Michael lives his life knowing that all roads lead to Bruce Springsteen.
hover and scroll to keep reading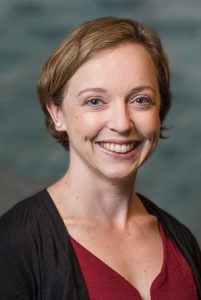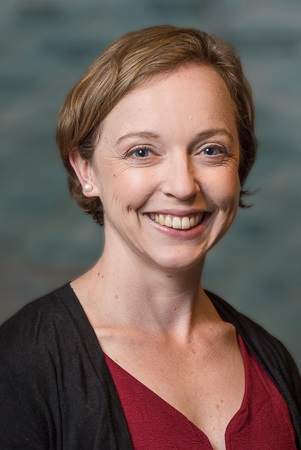 Kathryn Gonnerman
Vice President, Philanthropy
413.475.0415
Kathryn has been a member of the Foundation leadership team since December 2013, first serving as Marketing Director and then directing the Center for Innovative Philanthropy in 2015. She also served as the organization's interim CEO in 2018.
Before coming to the Foundation, Kathryn ran Development Operations at the California Community Foundation, a Los Angeles-based foundation that now has $1.8 billion in assets. Kathryn holds a B.A and M.A. from Yale University in East Asian Studies. She was named one of Hartford's 40 Under 40 in 2016.
Kathryn loves action movies, boxing and has recently discovered paddleboarding. She is an avid reader and creative writer, as well as a certified executive coach. Kathryn enjoys walking the trails with her husband and two dogs.
hover and scroll to keep reading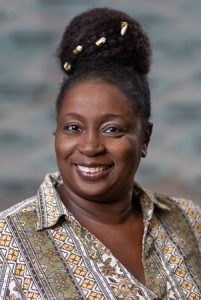 Christine Kelly
Controller
860.523-7460
Christine has over 32 years of financial/accounting and management experience in the insurance and banking industries, and non-profit community foundation sector. She joined the Foundation in 2005 and currently serves as the Controller of the finance and investment accounting functions. Christine is responsible for asset/cash reconciliations, investment income allocations to donor funds, expense payables, gifts and other general ledger record keeping and year-end tax reporting to vendors and donors.
Christine serves as her church's Sunday School Superintendent and Treasurer of its Planning Committee. When she's not crunching numbers, Christine loves helping children with their homework and reading, as well as preparing and serving meals at local homeless shelters. Christine and her husband have two children, who help make sandwiches for the shelters.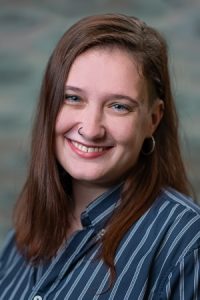 Madison Leighty
Development Coordinator
860.727.6175
Madison joined the Foundation in 2019 after earning her bachelor's degree in Spanish and linguistics from Mount Holyoke College. Her professional background includes mentoring undergraduate students in written and oral argumentation as well as typing and editing legal transcripts for a Jerusalem-based company. Madison brings her expertise in writing and research to her work on the Development team.
Outside of the Foundation, you can find Madison oil painting, exploring nature with her dog, or trying out a new challah recipe.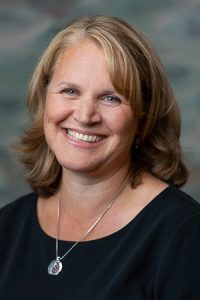 Susan Lotreck
Vice President, Operations & Donor Services
860.523-7460
A 29-year veteran of the Foundation, Susie manages the Foundation's database platforms, donor portal and processes. Agencies and donors rely on Susie for their reporting needs. Internally, Susie collaborates with and provides training across all departments of the Foundation.
In her personal life, Susie loves being a mom of 3 young adults and serving as co-president of the Loomis Chaffee Parents Association with her husband. If you live in Greater Hartford, you may have heard Susie's soprano voice. She is a Cantor for Mary, Gate of Heaven Parish in Windsor Locks, and sings in church choirs, weddings and funerals. Susie's largest audience was when she sang the National Anthem live at the Yard Goats 2019 Jewish Heritage Day.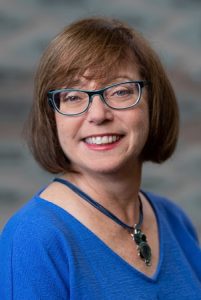 Maureen O'Connell
Marketing Director
860.727.6184
Maureen has more than 20 years of communications experience helping nonprofits and corporate foundations achieve their goals while championing social issues such as STEM education, economic empowerment, and diversity and inclusion, through strategic campaigns. A former correspondent for The Hartford Courant, Maureen has developed and executed award-winning media campaigns for numerous prominent brands including The Bayer Foundation, Northwestern Mutual Foundation, FIRST and Keep America Beautiful.
Maureen manages the Foundation's Marketing, Advertising and Public Relations initiatives including digital marketing campaigns.
She earned her MBA from Bay Path University and is an adjunct professor in the University's Business Department, teaching Marketing and Management classes.
In her leisure time, Maureen loves travel adventures with family and friends, and enjoys the outdoors including hiking at her favorite spot: West Hartford Reservoir. She is a self-professed chocolate connoisseur always in search of a piece of chocolate confectionary perfection.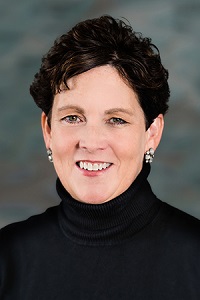 Laura Whitney
Chief Financial Officer
860.523.7460
An accounting and financial investment expert with more than 35 years of experience, Laura leads the Foundation's three-person Finance team. Laura has held numerous financial leadership roles in Connecticut's nonprofit sector. She previously served as Vice President of Finance at the University of Hartford. In this role, Laura oversaw all Finance operations, including Treasury, Budget, Procurement, Financial Accounting, and Controller. She also served as liaison to the University's Resources, Investment and Audit Committees of the Board of Regents.
Prior to her work at the University of Hartford, Laura was Controller and Assistant Treasurer at Albertus Magnus College. She also served on the College's Strategic Planning Task Force.
Laura earned an M.S. from the University of Hartford and a B.S. from Trinity College. She is a member of the Board of Trustees and Chair of the Enrollment Committee at Rosemont College in Philadelphia.