Join Our Book of Life! 
The Foundation created a Book of Life to honor your planned gift commitment to your favorite Jewish community organizations. The Book of Life is an online collection of photos and meaningful reflections that celebrates your philanthropic vision and investment in a joyous Jewish future, and will live on our website as an inspiration to all!
It's easy to join the Book of Life! Here's what we need from you:
A photo of you and/or your family
A short description (no more than 200 words) or a short video about you and why you've chosen
to make a Legacy gift to your favorite organizations through the Foundation

Below is an example Book of Life submission and sample questions. For more information, please email Maureen O'Connell, moconnell@jcfhartford.org 
Thank you for your support!
 To spark your creativity, here are a few sample questions:
Why is the Jewish community of Greater Hartford so special to you?
What are your fondest memories growing up in a Jewish community?
What values do you want to pass on to your children?
What inspired you to make a legacy commitment to ensure the future of our community?
Example Book of Life Submission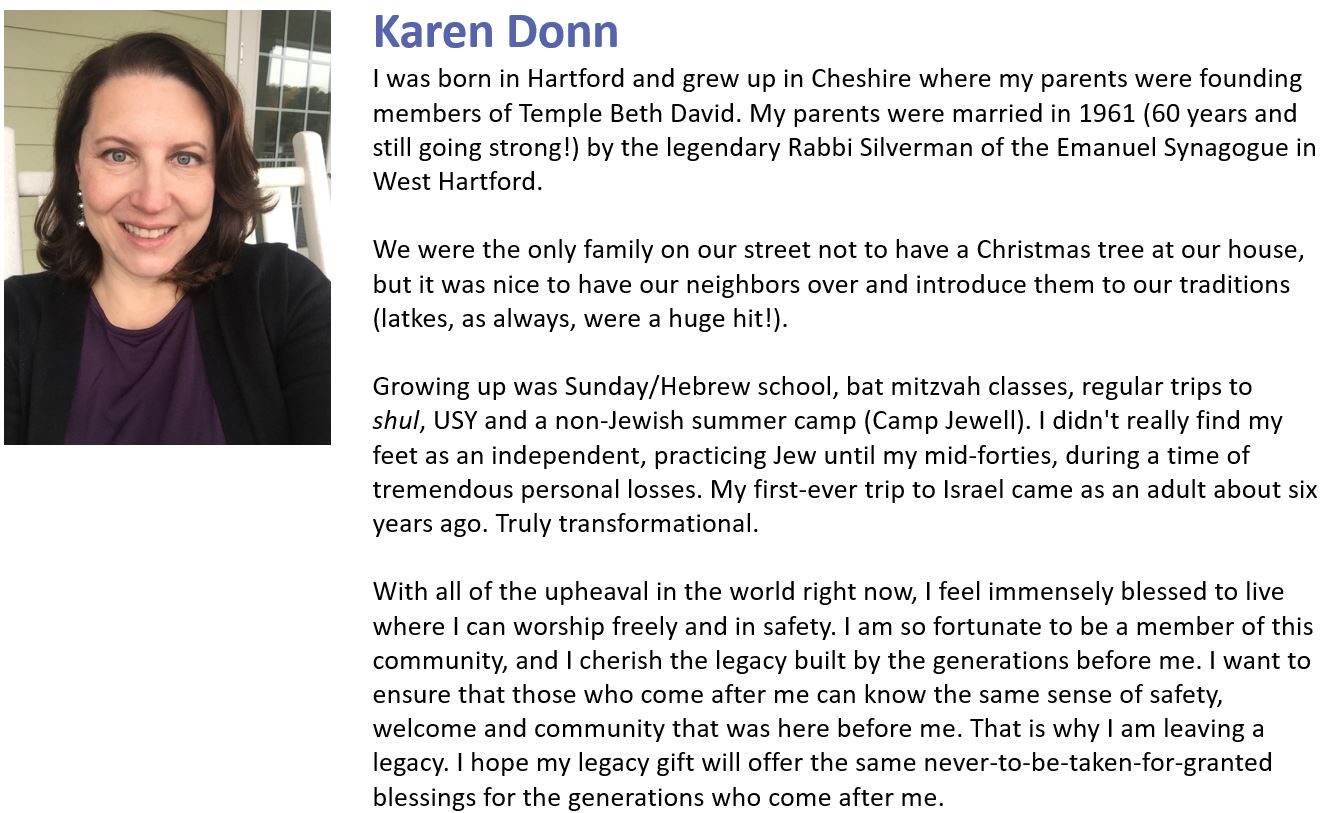 Join our e-newsletter list!