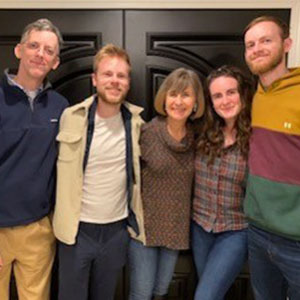 The Graber-Lipperman Family 
"Legacy, what is a legacy? It's planting seeds in a garden you never get to see." This is what Hamilton sings in the musical Hamilton while contemplating his legacy.
The seeds we plant during our lifetimes may be our ideas, our writings, the ways in which we inspire others, the physical manifestations of our labor, or the planned legacy gifts we make. We are planting our own seeds. As part of the LIFE & LEGACY program, we have signed a letter of intent to fund a Legacy gift to support the:
Capital needs of The Emanuel Synagogue
Safety and security of the Greater Hartford Jewish community and
Leadership training for the Greater Hartford Jewish community on Diversity, Equity, and Inclusion.