Israel Experience Scholarships
We call it an immersive Israel travel experience. Teens call it a "life-changing experience." The Foundation's Israel Experience scholarships let Jewish high school students explore and develop their Jewish identity in Israel.
"There's no way I could have gone to Israel without the Foundation's scholarship," says West Hartford teen Ryan Howe. That's Ryan inserting good wishes for his family in the Western Wall.
The Foundation offers scholarships worth up to $6,000 per student for programs in Israel lasting from 4 weeks to one semester.  To learn more about the Israel Experience Program, read the
Frequently Asked Questions.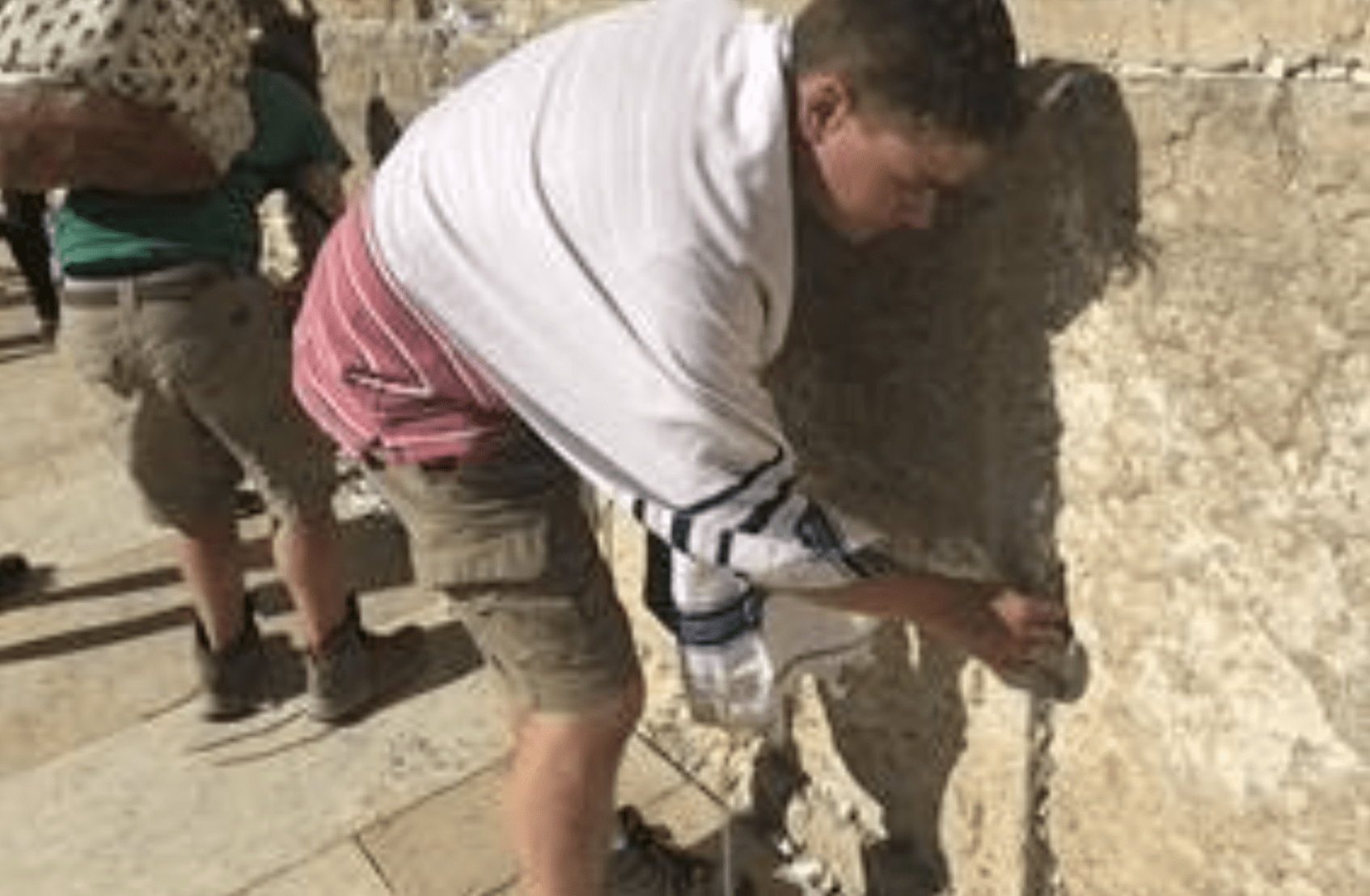 Eligibility
All applicants must meet the following criteria:
Jewish high school students currently in grades 9, 10, and 11
Are residents of the Greater Hartford area 
Students who have not previously traveled to Israel and demonstrate a financial need receive first priority for scholarships. Rising seniors will have the priority over all applicants in this group. If additional scholarships remain available, students who have previously traveled to Israel and/or do not demonstrate financial need will be considered.
Application
To apply, please download the Israel Experience scholarship application (applications must be typewritten):
Israel Experience Scholarship Application
Applications for the upcoming year must be postmarked no later than December 1, and submitted via mail to the following:
Jewish Community Foundation of Greater Hartford
Attn: Israel Experience Program
333 Bloomfield Ave, Suite D
West Hartford, CT 06117
Read about first-hand experiences from our scholars, which were published in West Hartford Life magazine.